PCR-Test Results for travellers
---
Testing for Coronavirus for international travelling purposes is NOT covered by most health insurances. The PCR Test costs 59 EURO  laboratory work plus 22,38 EUR administration fee. You will have to provide a valid billing adress. Usually the results are available within 24 hours (see section below)
Enter the test facility via the "green door" and check- in at the counter. You are requested to present your ID- card or passport.
After the PCR swab test you will receive a note with your ID-number (red circle below)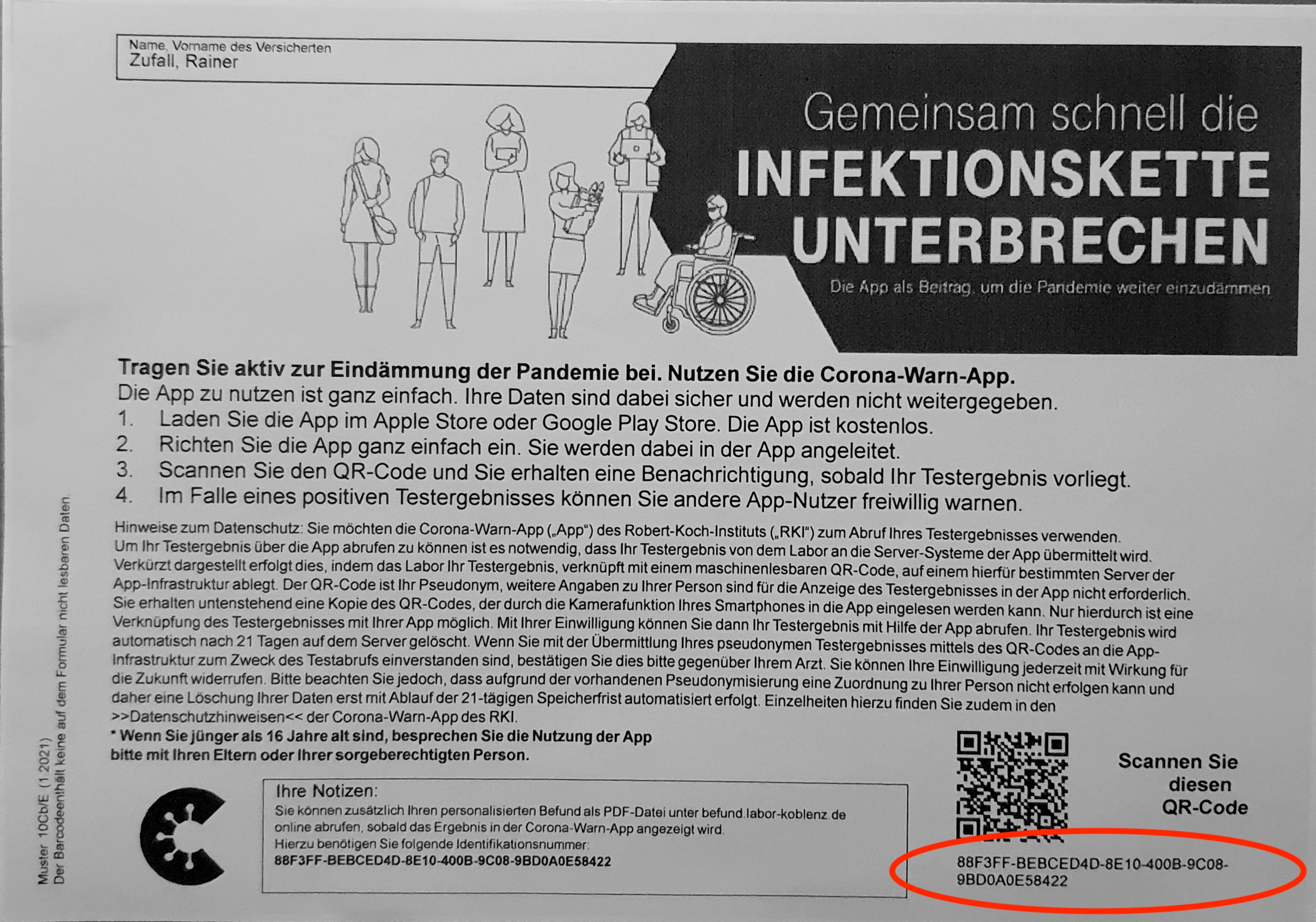 The test result will be sent to your email adress (as PDF file in  german and english language), as soon as it is available (usually not longer than 24 hours). The document complies with international travel requirements (Passport Code etc.).